Coffee Finder
Chocolatey or fruity?
Mild or strong?
€11,00

Includes 7% Tax

(

€

0,00 / 1 kg)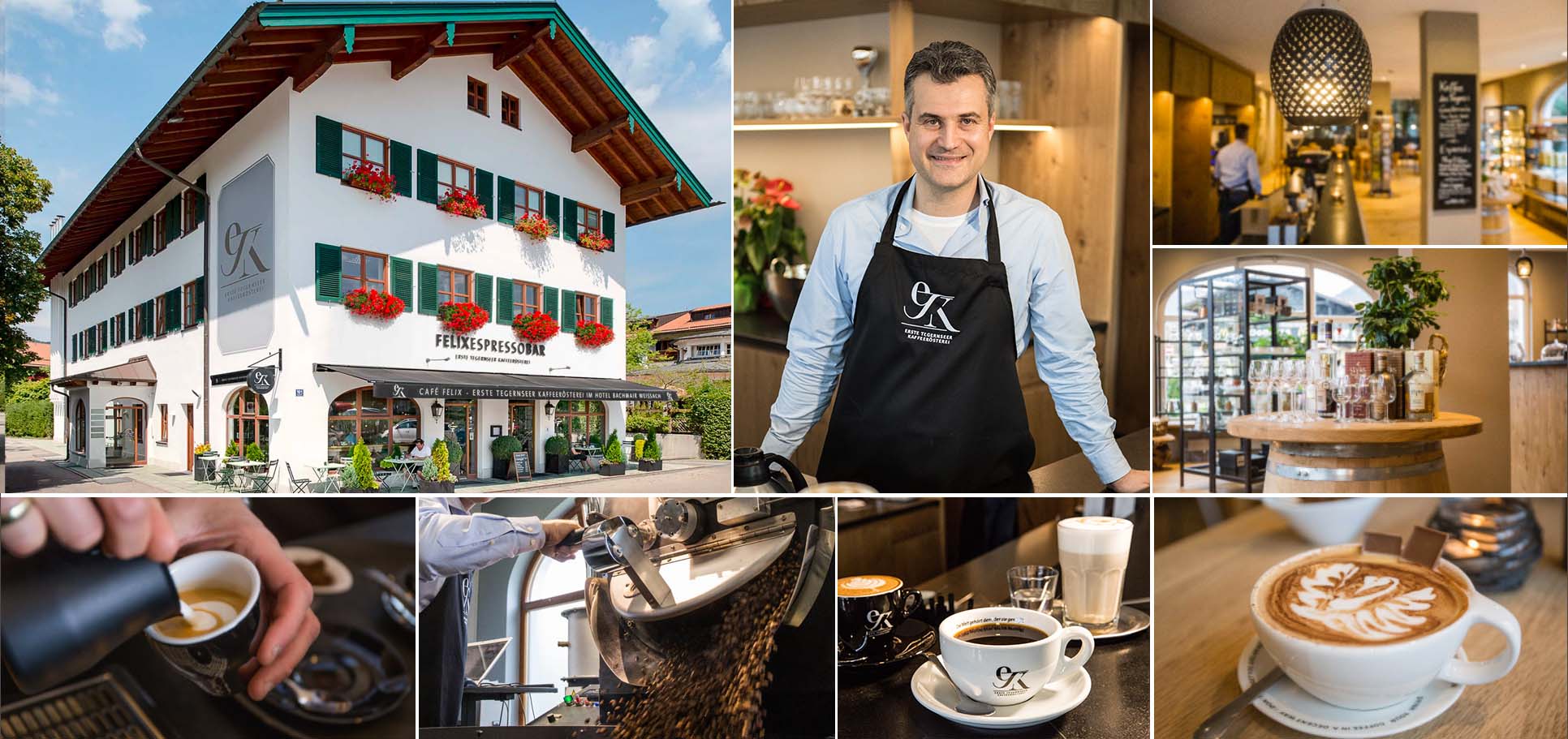 and thank you for your visit! In order to make things a little easier for you and to help you decide what to order, we would like to tell you a bit more about the world of coffee "out there" and why ours is different.
At ETK we focus exclusively on the purchase and processing of high quality coffees. Our emphasis is on single origin, non-blended specialty coffees. Depending on the harvest stage of each coffee growing region, we have about 30 different "single estate" coffee varieties available at any time, including strictly limited coffee rarities as well as coffees that have received the "Cup of Excellence" award. We buy most of our coffees directly from the coffee farmers allowing for complete transparency. We roast them freshly, as needed, using our R-15 and R-30 drum roasters, always aiming to bring out the sweet-spot of each coffee.
Coffee is the most popular drink in Germany which is why its price matters to the consumer more than that of other drinks. In order to be able to offer those low retail prices, companies often buy inferior – and hence cheaper – coffee varieties (e.g. from Vietnam for as little as $ 0.04 for the kilogram). Through the process of vaporization those coffees first have to be made drinkable. Only then will it be possible to shock roast them at 600°C. Due to that short roasting time irritants are left in the beans and consumed when you drink the coffee which often results in a sour taste, poor flavor and heartburn for the consumer. If this sounds familiar to you, you will appreciate and enjoy the alternative ETK offers.
You are in the right place – just get in touch with us and let us hear from you. You are also more than welcome to attend one of our tastings. All the information you need can be found right here on our website. Now, we would like to wish you pure enjoyment – have a wonderful stay on our website!
Check out what our customers say about us

€8,00 – €32,00

Includes 7% Tax

(

€

28,00 / 1 kg)

€9,50 – €38,00

Includes 7% Tax

(

€

0,00 / 1 kg)

€9,00 – €36,00

Includes 7% Tax

(

€

34,00 / 1 kg)

€9,50 – €38,00

Includes 7% Tax

(

€

34,00 / 1 kg)

€9,00 – €36,00

Includes 7% Tax

(

€

0,00 / 1 kg)

€8,00 – €32,00

Includes 7% Tax

(

€

0,00 / 1 kg)